glendavis.com
ARCHIVES - 2010
FOIE GRAS. YEAH, I ATE IT
October 10, 2010
A dining event everyone should partake in is The Chef's Table at Commander's Palace! As a present for Anthony's & Colleen's 35th Anniversary, and a 'thank you' for the whole wedding thing, we took them to dinner at The Chef's Table in the kitchen. Wow! We are talking a lot of food here, which ends with the Dessert Bomb (basically 12 full desserts dropped of at the table all at once). Anyway, here is our menu prepared by Chef Tory: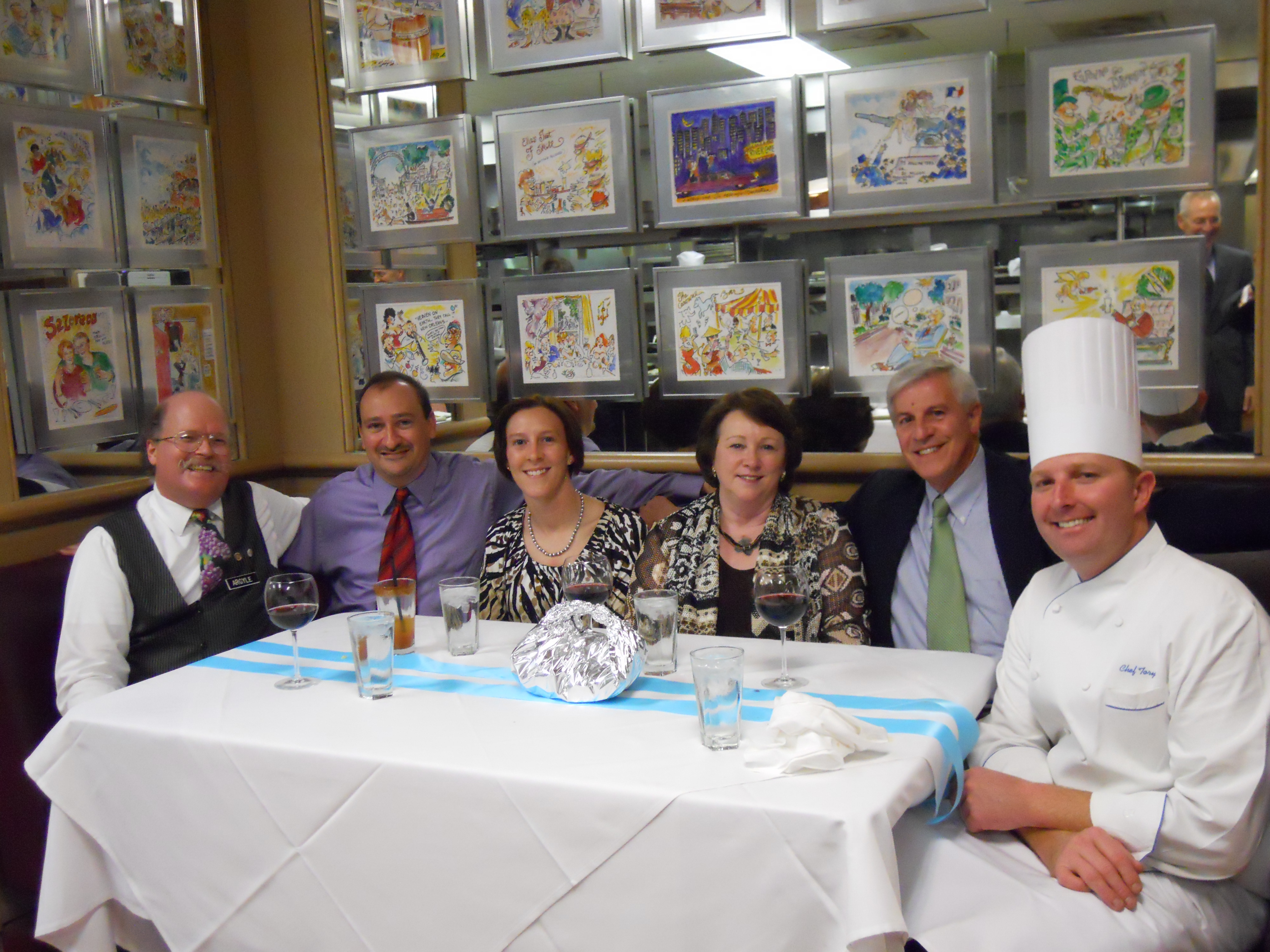 Corn & Andouille Beignet

Creole Pumpkin & Soft-Shell Crab Soup

Oysters with Absinthe & Double Cream

Foie Gras "du monde"

Le Coupe de Milieu: Crescent City Cooler

Pan-Roasted Diver Scallop with Truffles & Chanterelles

Harris Ranch Black Angus Filet Mignon

A Selection of Artisinal Cheeses

The Dessert Bomb
If you go, book it early, like six months in advance. Tell Tory Glen & Caroline sent you!
---
WEDDING 3 - HONEY ZIPPING ST. LUCIAN STYLE
June 12, 2010
After a couple of months, the newlyweds were off to St. Lucia for their Honeymoon! Enjoy the two-part video of some of their adventures... and keep an eye out for John Locke, someone getting hit in the 'nuts,' and a naked picture of the honeymooners!
---
WEDDING 2 - THEY DO
April 10, 2010
In the 150 year old St. Mary's Assumption Church in the Irish Channel, the 44 year-old bachelor, Glen, said "I do" to his younger bride, Caroline! We thank everyone who was there for this special day; wedding party, family & friends. To keep myself in good graces with Mrs. Davis, I'll keep this posting "professional," no jokes. If you ever want to see the pictures or video, come on over! The reception with the Boogiemen @ Southport Hall was the event of the year!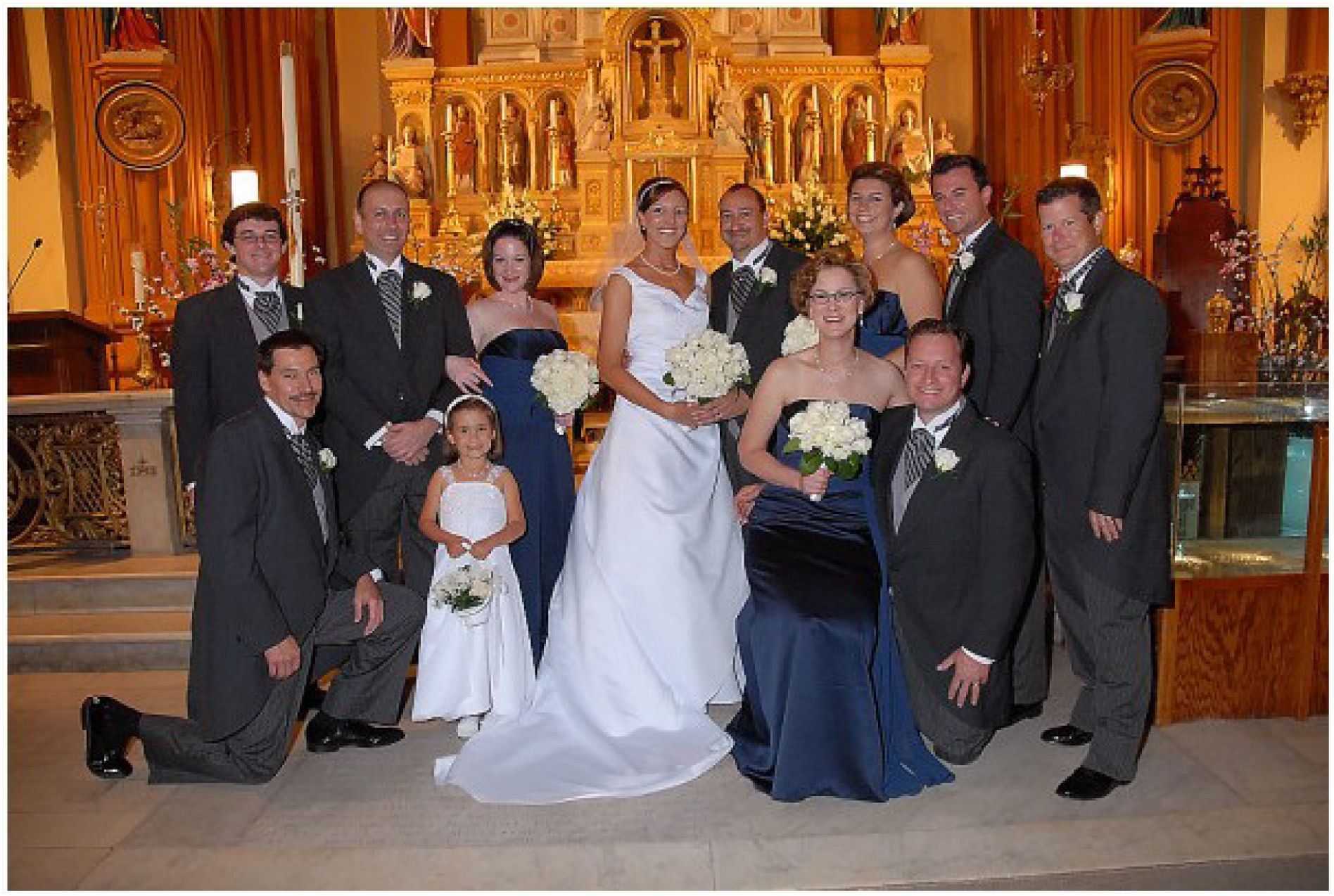 Top Left to Right: Joseph Failla, Darin Oreman, Elizabeth Stevens, Caroline LaRocca Davis, Glen Davis, Paige Pitts, Martin LaRocca, Donald Smith
Bottom Left to Right: Donald Davis, Sidney Clair Soldano, Bridgette Entwisle, Bert Hammant
---
WEDDING 1 - DRESS CAPRI'S
April 17, 2010
The day was Saturday, April 17, 2010. The wedding of the year in New Orleans was about to take place! Caroline LaRocca & Glen Davis. As Caroline was with her "people" getting ready, Glen was getting ready at the Roosevelt Hotel with his "idiots." To the enjoyment of some, the hijinks were caught on video for all to see on YouTube. The "idiots" in question, were of course: Bert, Darin & Donald.
---
KOURNIKOVA OUT... LaROCCA IN
July 17, 2011
A lot of things have happened over the past 16 months…. Glen & Caroline got married in April '10. They later honeymooned in St. Lucia. They got their first dog, Josie. They vacationed in Chicago & Dallas. Hosted Hosted their first Christmas Party in December. Dined at the Chef's Table at Commanders Palace. And did all the usual things in and around the city. But, does any of this compare to the quite
disappearance of gdavis.net?
Yes, as you may have noticed, 'gdavis.net' has disappeared from the World Wide Web. However, in its place, is the new 'glencaroline.com.'
This page will be more about the "couple" as opposed to the thoughts and adventures of our beloved Glen Davis. It will still mostly be written by Glen, but Caroline may slip an article or two in there. So yes, we may lose popular sections like the "g-babe," but they will be replaced by sections like, "Inside the Four Walls." So it's Good-bye Anna Kournikova, Hello Caroline Davis!
Please be patience with us as we catch up on the past year, and tweak how our page will look.
Thanks for visiting!